OPT-IN BEFORE TIME RUNS OUT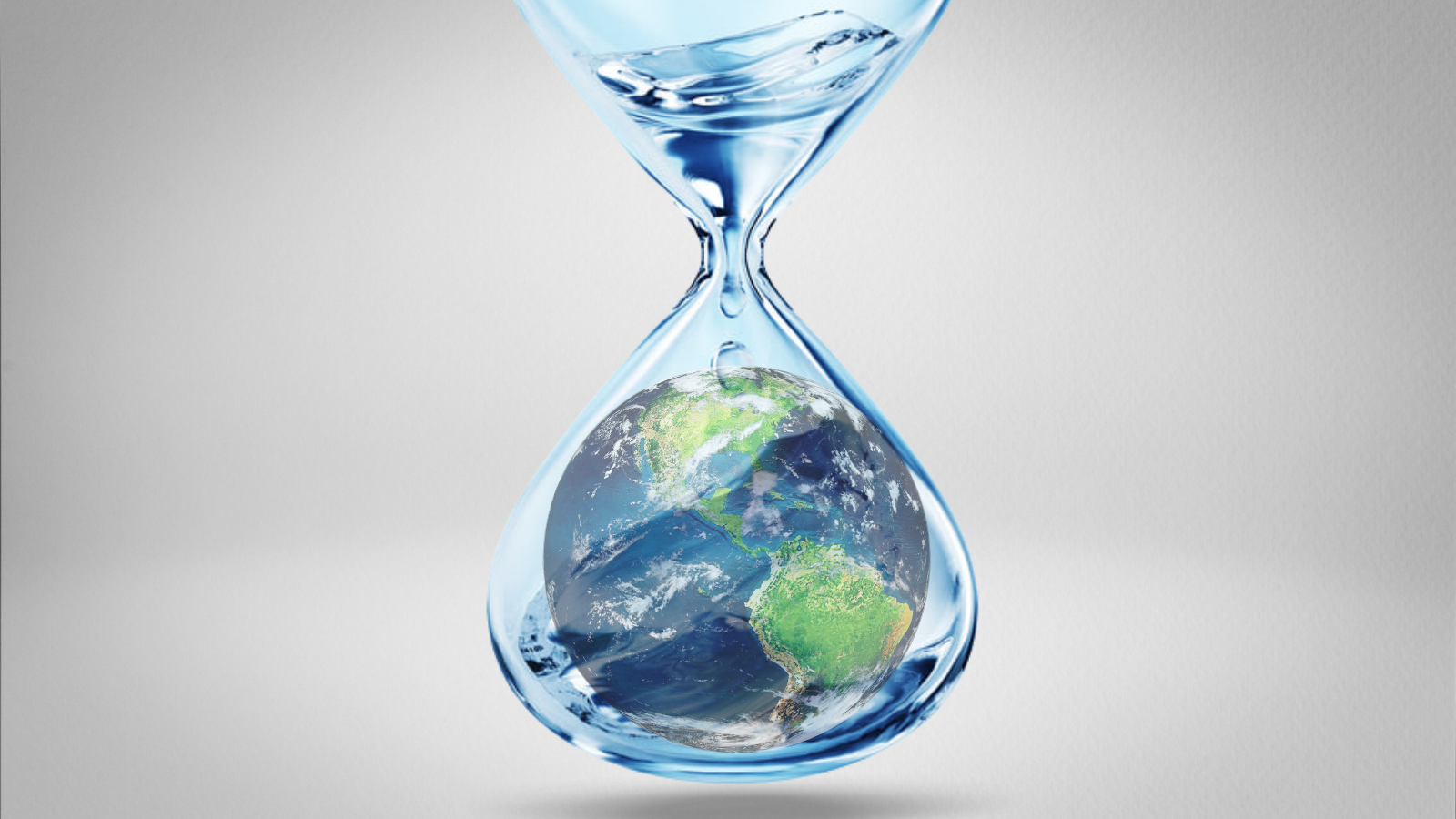 ---
Extreme weather and urban growth continues to amplify CSO events, water quality issues, harmful erosion, and dangerous flooding. According to the Intergovernmental Panel on Climate Change, to win the climate battle we must make significant changes in the next decade. Scientists are calling to save 30% of our lands and water by 2030 to protect the people and environment we love.

The right tools to create a healthier, safer planet are in front of us. We must act now. Opti is fully engaged to work with you today. This is why we started the Opt-In campaign.

We want you to be part of the 5,000 environmental heroes Opted-In to fight the storms of tomorrow. Join our community of thousands!

So what does Opt-In mean?
Being part of a community of environmental heroes that share the common goal of preserving our homes and planet for future generations
Receiving access to market insights, customer stories, and resources to support your program
Taking real, swift action to adopt smart stormwater technology in your community
As part of our first initiative, Opti is running a Smart Stormwater Insight Survey to identify your stormwater needs. Survey results containing valuable industry insights will be shared anonymously with participants. Take the survey
here
to help push our industry forward.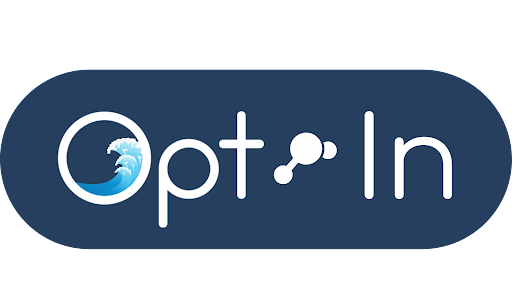 ---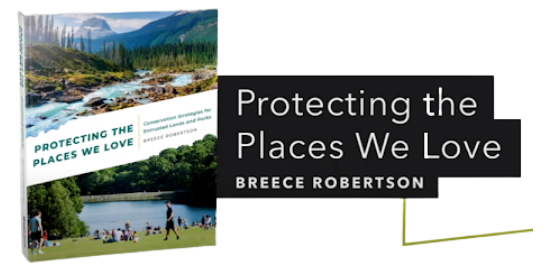 ​​​​Image: Esri
Breece Robertson sits down with Opti's CEO David Rubinstein for an interview about her new book, Protecting the Places We Love. To take bold action in protecting our homes and planet for future generations, Robertson identifies impactful conservation strategies, including Opti's smart stormwater management.
__________________
DR: Data coupled with maps tells us good stories and hopefully turns people. I find that the people within our industry are very passionate and caring. How do we get others stimulated to care?

BR: I think we need more engagement with communities. You know what it [technology] brings to the table, not only to help improve the quality of life for our communities, but to save us money. Technology can really flow through their entire lives and their communities to make things better. Collaboration is a really big component of this.

Do you have any ideas or any recommendations on what Opti can be doing to help inform and collaborate with the public?

I really love your case studies. I think that's really important- getting those stories out there. That's one reason I love GIS and maps, is that they tell a story. The more we can tell the stories of how we're collaborating and working together, the more people will pick up on those and understand that they probably want that same thing for their community or city.

There are a lot of public lands around the country that aren't being managed optimally for conservation purposes, let alone for helping to create more healthy environments for both the communities and nature and biodiversity. I think there's a real need for a major and quick expansion of tools and sensors like Opti.
__________________
Learn more about how we can harness technology and collaboration to reach our environmental goals by 2030 in Breece Robertson's new book, Protecting the Places We Love.

---
If Not Now, When?
The Perfect Storm for Digital Water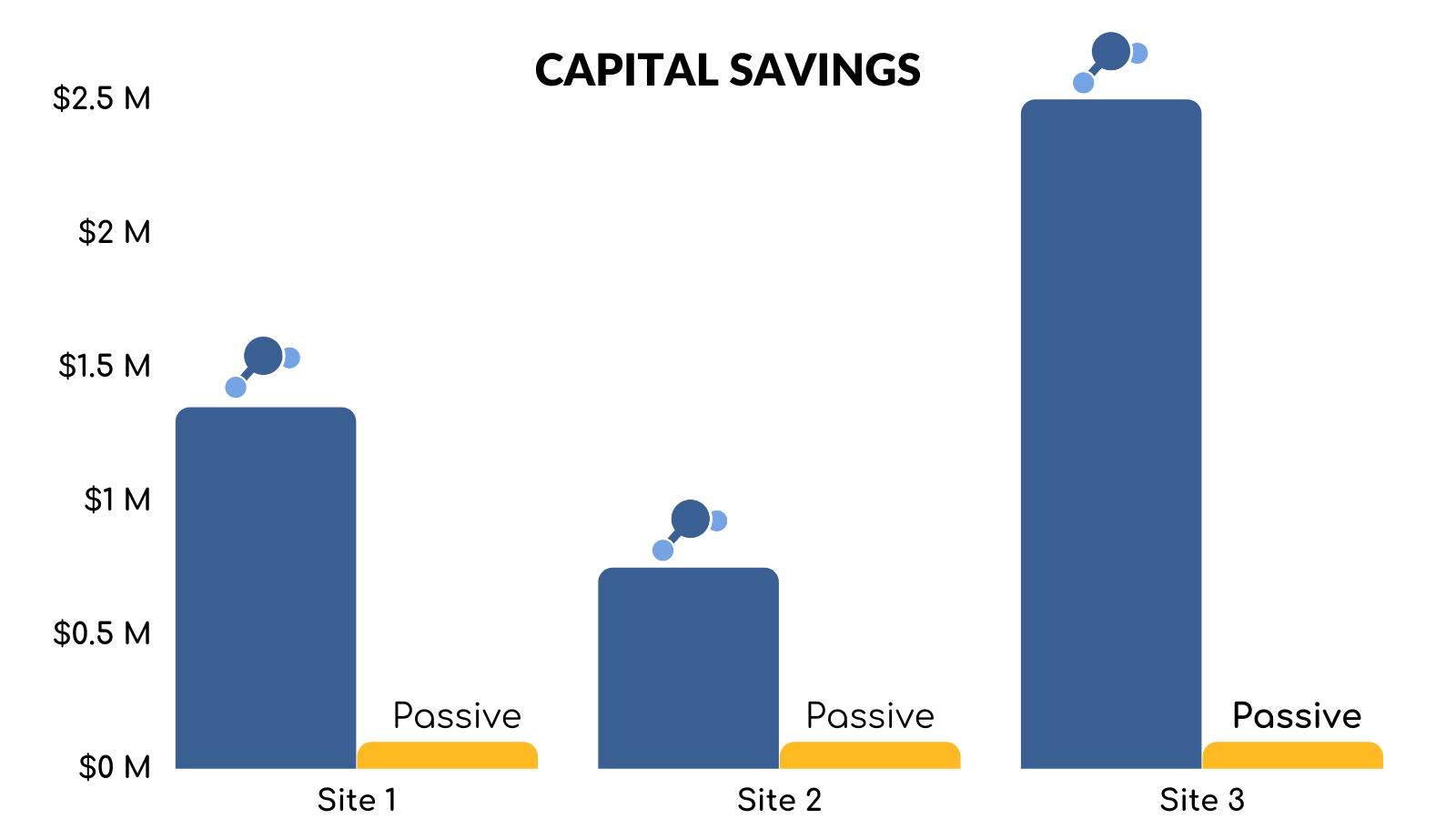 There is growing urgency to act. Intensifying weather, growing pollution from stormwater, and expansion of digital water make for the perfect conditions to join the digital wave.

Bluefield Research says, "Digital transformation has arrived and is accelerating." More than ever, major corporations are prioritizing ESG initiatives. Market leaders are now seeking innovative, digital solutions to integrate water into climate strategy. Top companies are leading the tide with water goals aimed for 2030. Look to Opti to meet your ESG goals of water conservation, flood mitigation, and water quality improvement.

There is no better moment to invest in smart stormwater management. Read more about the booming growth of digital water from Bluefield Research
here
.
---
Storm Stories: Hurricane Elsa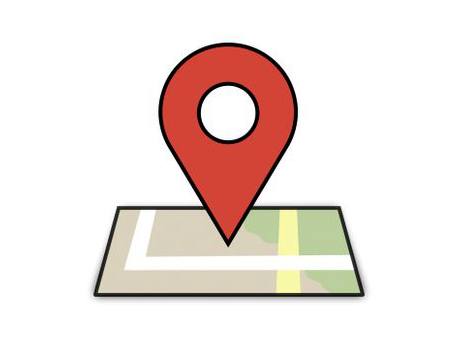 Florida:
​​​​National Stormwater Trust and Opti
---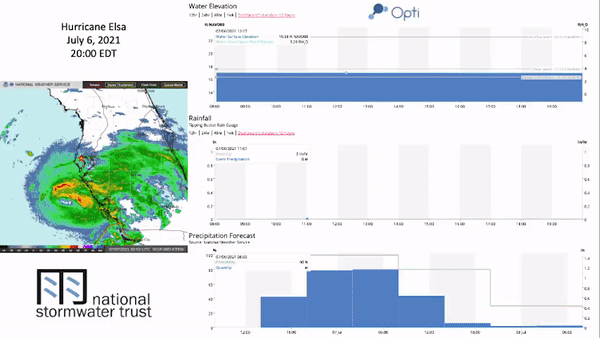 Hurricane Elsa brought over 10 inches of rain and flash floods to parts of Florida. Opti and our Florida-based partner National Stormwater Trust worked together to improve infrastructure resilience and protect the environment through smart stormwater management when the storm hit. Opti's platform ingests real-time data to enhance the performance of regional stormwater ponds for water quality and quantity benefits. View the live performance of an Opti equipped NST pond during Hurricane Elsa above. Reach out today to learn more about what happened during the storm.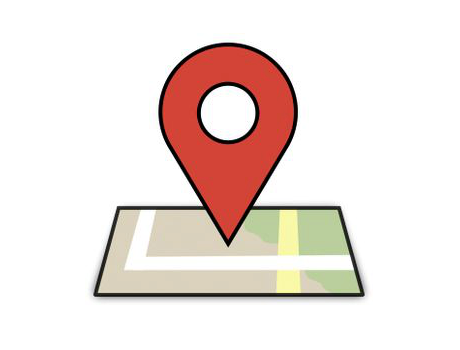 New York:
Brooklyn Botanic Garden
---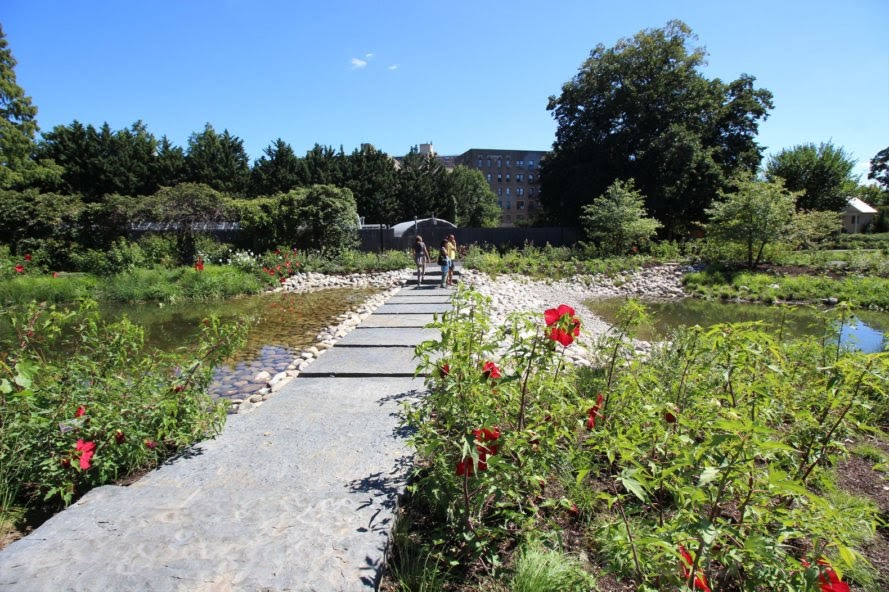 ---
In an interview with Circle of Blue, Opti co-founder Alex Bedig said, "Problems are going to require more adaptability... You have sensors in your head if you have eyes or ears; you're sensing light and you're sensing sound. But what you do with that information, and how much you come to rely on it, is the next part of the problem."

Urban flooding and erratic weather patterns leave aging infrastructure unprepared to deal with future storms. Opti changes that with smart technology which gives assets the power to intelligently react to storms.

For just one facility, in a 24-hour period, the Opti system ingests 4,416 monitored data points and makes 1,440 control decisions. Click here to learn more about how Opti's smart stormwater systems are changing the way we address urban flooding amidst extreme weather.

---
​
In Case You Missed Us on

LinkedIn

This Month
Copyright © 2022, All rights reserved.
Our mailing address is
Opti
356 Boylston Street
Boston, MA 02116